In the ever-evolving landscape of the automotive industry, electric vehicles (EVs) have taken center stage, offering a glimpse into the future of driving. Hyundai, a prominent player in the industry, has been making significant strides with its electric technology, and one of our standout models is the Hyundai Ionic 5. In this blog, we'll delve into the revolutionary electric technology that the Ionic 5 brings to the table and how it is shaping the future of driving.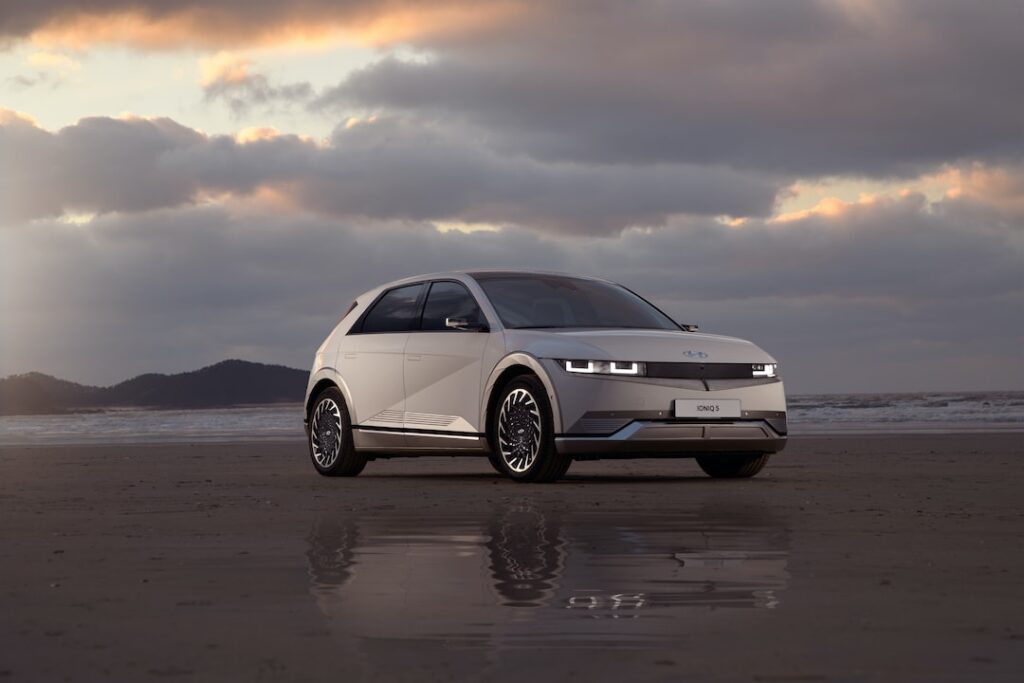 The Rise of Electric Vehicles
Electric vehicles have rapidly gained popularity due to their eco-friendly nature, energy efficiency, and cutting-edge technology. With concerns about environmental sustainability and the need to reduce carbon emissions, automakers like Hyundai are focusing on EVs as the way forward.
The Hyundai Ionic 5 represents a significant step in this direction. It is part of Hyundai's dedicated electric vehicle lineup under the Ionic brand, and it's poised to make a substantial impact on the market.
Revolutionary Design of Hyundai Ionic 5
The first thing that sets the Ionic 5 apart is its revolutionary design. This electric crossover SUV features a sleek and futuristic appearance, showcasing Hyundai's commitment to innovation. The exterior design seamlessly merges a classic look with modern, high-tech elements, making it an attention-grabbing vehicle on the road.
The Ionic 5's interior is equally impressive. A spacious and well-thought-out cabin provides a comfortable and connected driving experience. It boasts high-quality materials and advanced infotainment features, making every ride enjoyable.
Advanced Electric Technology
What truly makes the Hyundai Ionic 5 revolutionary is its electric technology. It is built on Hyundai's Electric-Global Modular Platform (E-GMP), which is a dedicated electric vehicle architecture. This platform enables several key advantages:
Impressive Range: The Ionic 5 offers a remarkable electric range, allowing drivers to cover longer distances on a single charge. This is a significant step toward addressing "range anxiety," a concern for many potential EV buyers.
Rapid Charging for Hyundai Ionic 5: With 800-volt electrical architecture, the Ionic 5 can charge at high speeds. It can add over 60 miles of range in just five minutes of charging. A game-changer for those on the go.
Powerful Performance: The Ionic 5 offers robust performance with quick acceleration. And precise handling, showcasing that electric vehicles can be just as thrilling to drive as traditional gasoline-powered cars.
Eco-Friendly Materials: Hyundai has incorporated sustainable materials into the vehicle's interior, reducing its environmental footprint.
V2L Technology for Hyundai Ionic 5: The Ionic 5 can also serve as a portable power source with its Vehicle-to-Load (V2L) technology. Also, it allows you to power appliances or even charge other electric vehicles.
Performance and Range
The Hyundai Ionic 5 has two battery options. On the one hand standard 58 kWh battery and on the other hand an optional 72.6 kWh battery. The standard battery offers a range of up to 230 miles, while the larger battery can go up to 300 miles on a single charge. The Ionic 5 also offers fast charging capabilities, with the ability to charge up to 80% in just 18 minutes. At the same time, it has a top speed of 115 mph and can go from 0 to 60 mph in 5.2 seconds.
The Future of Driving
As electric technology advances and gains momentum. Vehicles like the Hyundai Ionic 5 are at the forefront of shaping the future of driving. They provide a glimpse into a world where driving is not only eco-friendly but also highly advanced and convenient.
Hyundai's commitment to electric mobility is evident in the Ionic 5, offering a compelling package of design, technology, and sustainability. It's a testament to how far electric vehicles have come and where they are heading.
The Hyundai Ionic 5's revolutionary electric technology is a clear sign that the automotive industry is in the midst of a transformation. As more automakers invest in EVs and develop cutting-edge technology, the future of driving looks brighter, cleaner, and more exciting than ever before. The Hyundai Ionic 5 is just one of many examples of how innovation is driving us toward a sustainable and electrifying future on the road.