The festive season is a time of joy, celebrations, and cherished moments with family and friends. Whether it's a road trip to visit loved ones or just local gatherings, your car plays a pivotal role in ensuring that you can enjoy the festivities without a hitch. To ensure your travels this festive season are as smooth as possible, contact Capital Hyundai's expert service.
Let's delve into why our service center should be your go-to destination before hitting the road. At Capital Hyundai Service, we're here to make sure your festive travels are as smooth and worry-free as possible. Our expert service and commitment to your vehicle's well-being will ensure you reach your destination safely and in style.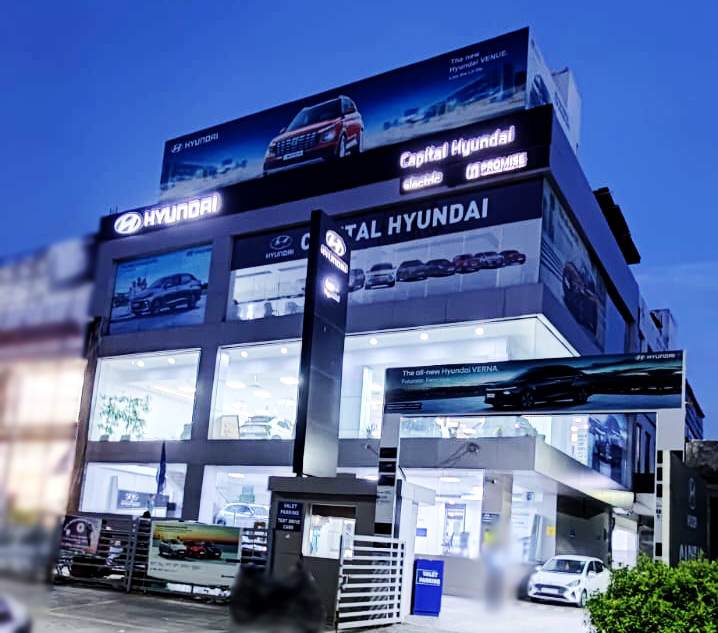 Reliable Maintenance for Peace of Mind
The last thing you want during the holiday season is unexpected car trouble. Vehicle breakdowns can be frustrating, inconvenient, and potentially ruin your plans. That's where Capital Hyundai's expert service comes into play. We offer a wide range of maintenance services designed to keep your vehicle in top condition. Here's what we can do for you:
Comprehensive Inspections: Our trained technicians will conduct a thorough inspection of your vehicle to identify potential issues before they become major problems.
Oil Changes: Regular oil changes are vital for your engine's health and overall vehicle performance. We use high-quality oils to ensure your engine runs smoothly.
Tire Care: Well-maintained tires are essential for safe travel. We offer tire rotations, balancing, and alignments to keep your tires in optimal condition.
Brake Inspections: Ensure your brakes are in top shape for safe stops during your journeys.
Battery Checks: A properly functioning battery is crucial for starting your car. We'll assess your battery's condition and provide a replacement if needed.
Fluid Maintenance: We check and flush essential fluids like coolant, transmission fluid, and brake fluid to keep your vehicle's vital systems in excellent condition.
Diagnostic Services: Our advanced diagnostic tools help identify and address engine issues, ensuring your car operates at its best.
Why Choose Capital Hyundai Service?
Certified Technicians: Our expert technicians are highly trained professionals who stay up to date with the latest automotive technologies and repair techniques. They know the ins and outs of your car, ensuring it receives the best care possible.
Genuine Hyundai Parts: We use genuine Hyundai parts to maintain the quality and performance of your vehicle. This ensures the longevity and reliability of your car.
Convenient Appointments: We understand that your time is valuable, especially during the busy festive season. Our service appointments are efficient, ensuring you can get back on the road quickly.
Transparent Communication: Our technicians provide clear, understandable explanations of any issues and necessary repairs.
Customer Satisfaction: Your satisfaction is our priority, and we aim to exceed your expectations with every service visit.
Preventive Maintenance for Worry-Free Travels
With Capital Hyundai's expert service, you can drive with confidence this festive season. Our preventive maintenance ensures your car is ready for holiday travel challenges. Instead of worrying about unexpected breakdowns, you can focus on creating beautiful memories with your loved ones.
Schedule Your Service Appointment
Don't wait until your car shows signs of trouble. To ensure a worry-free and smooth journey during the festive season, schedule a service appointment with Capital Hyundai today. Our expert technicians are here to provide the care your vehicle needs to keep you and your family safe on the road.
As the holidays approach, make Capital Hyundai's expert service your trusted partner in maintaining your vehicle's optimal performance and safety. We're here to ensure that your festive season travels are memorable for all the right reasons. Your journey to worry-free driving begins at Capital Hyundai Service. Wishing you safe and happy travels this festive season with Capital Hyundai!