Diwali, the festival of lights, is all about celebrations, togetherness, and spreading joy. And what better way to celebrate this auspicious occasion than by treating your beloved car to some pampering too! This Diwali, we have a special offer that will make your car gleam with joy. Get ready to unlock a world of automotive delight at Capital Hyundai in Faridabad with our Diwali Bonanza – 30% Off Plus Free Service Add-Ons. We have curated a range of packages to make your car festive-ready, ensuring safety, revamping, and an impeccable shine.
Our specially curated packages ensure that your car is not only festive-ready but also reflects the festive spirit. Let's look at the exciting offerings under our Diwali Bonanza!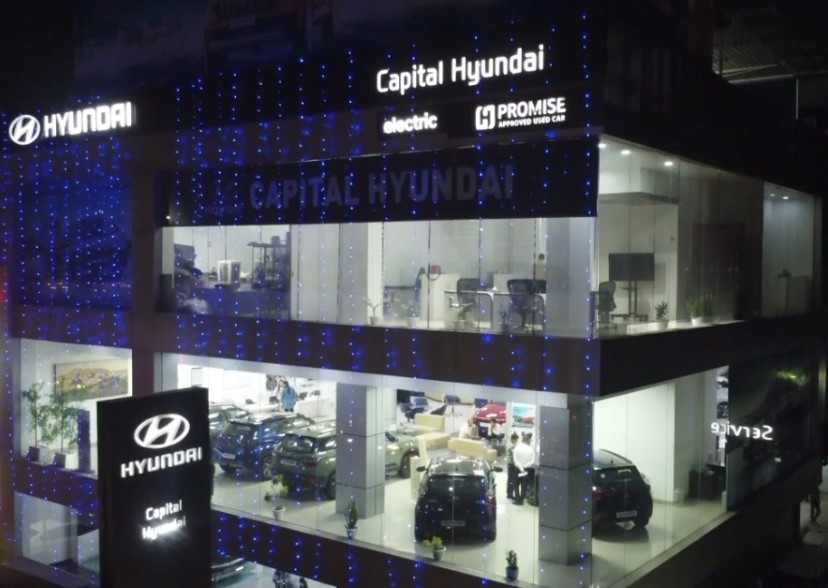 1. Diwali Maintenance Package: Car Essentials for this Festive Season
With our Diwali Maintenance Package, get your automobile ready for the celebrations. We make sure your car is in excellent condition and prepared to drive confidently during this holiday season, from engine oil changes to oil filter replacements, brake fluid top-ups, wheel alignment, wheel balancing, wiper fluid, and product maintenance charges.
2. Diwali Safety Package: Guarding Your Festive Moments
Family first, safety always! Our Diwali Safety Package is crafted to prioritize the safety of you and your loved ones. With services like Brake Pads, Disc Turning, Wheel Alignment and thorough Wheel Balancing, we ensure your car can handle any festive adventure.
3. Diwali New Car Feel Package: Completely Revamp Your Car from the Inside Out
This Deepawali, enjoy the thrill of owning a brand-new vehicle! We provide car wash, rubbing polishing, anti-rust treatment, rodent repellant, silencer coating, and dry cleaning as part of our Diwali New Car Feel Package.
4. Diwali Shine Package: Focused on Exteriors – Drive Cleaner, Shine Brighter
Let your car shine as bright as the Deepawali lights with our Diwali Shine Package! Our expert detailing team will Car Wash, Rubbing Polishing and Anti- Rust Treatment to your car to perfection hence, ensuring it gleams and dazzles under the festive lights.
5. Festive Performance Boost: Drive the Festivities
With our Festive Performance Boost option, you can improve the performance and fuel efficiency of your vehicle. Thorough inspection, coolant replacement, nitrogen gas, and wheel alignment will all be done by our professionals. You may drive the celebrations in comfort and style with wheel balancing altogether which takes care of any problems and improves your car's performance.
Why Choose Our Diwali Bonanza Packages?
Expert Service: Our team of skilled technicians ensures top-notch service and attention to detail basically leaving your car in expert hands.
Festive Ready: Each package is designed to make your car festival-ready and ensure you can travel safely and in style during the festive season.
Cost-Effective: Our packages provide great value for your money with a 30% discount on chosen packages and complimentary service add-ons.
Convenience: Sit back, relax, and let us transform your car into a festive marvel. Also, our services are designed for your convenience, saving you time and effort.
Conclusion
This festive season, give your car the love and care it deserves with our Diwali Bonanza packages. With our exclusive 30% off and free service add-ons, there's no better time to indulge in a festive car makeover. Embrace the joy of Deepawali with a car that's not only reliable but also radiates the festive spirit. So, book your Diwali Bonanza package today on our website and get ready to drive the festivities in style and safety! Happy Diwali and happy driving!
Visit us at Capital Hyundai to explore our latest models and exceptional services. For further information, call us at +91 9355931003. We look forward to serving you soon!