The
Hyundai Creta
has become a household name for all those who love adventure. One of the smartest and the most robust SUVs on the road today, the Hyundai Creta boasts of not just a great driving experience, but also safety features that will ensure you and your family remain safe and secure at all times. Here's a run through the safety features of Hyundai Creta that will make you rely on it as your travel partner. Because the roads may change, but your vehicle should be able to remain stable in all conditions.
1. Six airbags
Hyundai has always kept safety as a priority in all their vehicles. With the Hyundai Creta, they took it to another level with their modern and more thought through approach to safety engineering. With dual front airbags, front seat side-impact and side curtain airbags complementing the seatbelts and a robust pre-tensioning system, the safety of the Hyundai Creta is on an unparalleled level. Keeping all the members safe and secure during the most rugged of drives, you can always rely on your SUV.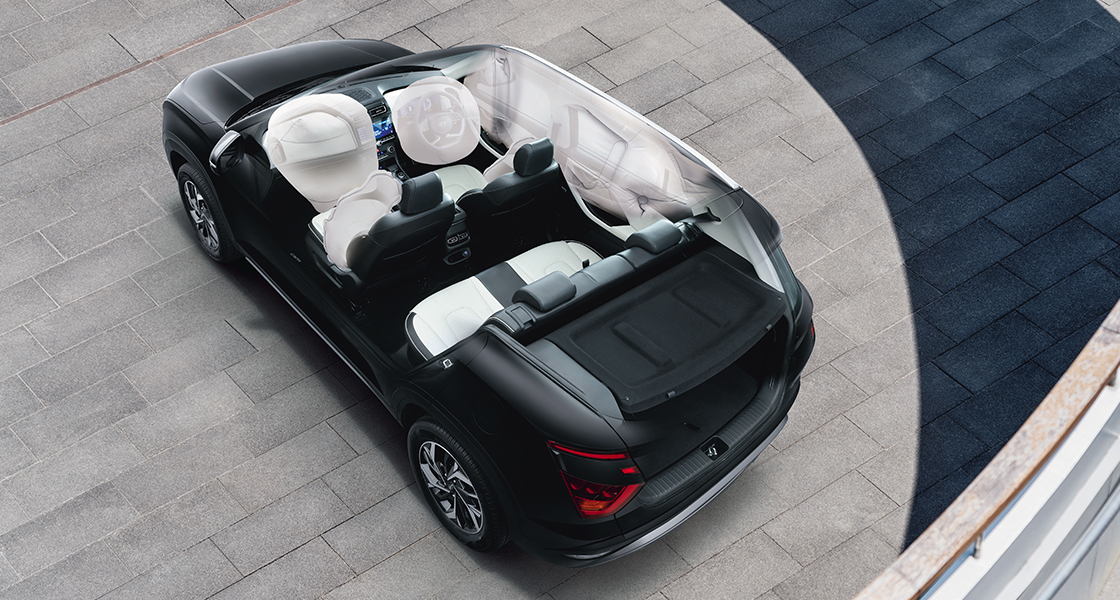 2. Antilock braking system
The antilock braking system (ABS) with electronic braking force distribution (EBD) only adds further safety to your drive in the Hyundai Creta. It prevents wheel lockup during panic braking, ensuring stable braking to avoid accidents caused due to slips and skids.
3. Vehicle stability management system (VSM)
The vehicle stability management system of the
Hyundai Creta
takes the stability of the famous SUV to another level. By automatically controlling the motor-driven power steering (MDPS) and the brakes on each wheel, the system ensures the vehicle remains stable and maintains path even during braking on a non-homogeneous surface.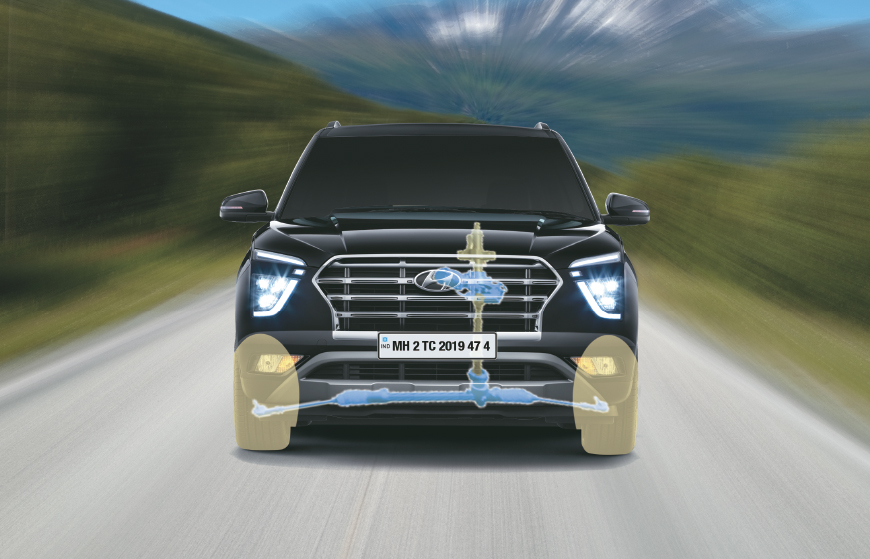 4. Rear parking assist system 
There are so many accidents that occur during parking your vehicle in a cramped space. The rear parking assist system makes it all much easier – for both driving beginners and professionals. With a rearview camera display on the AVN and steering adaptive guidelines to help park or remove the vehicle from tight parking conditions, you will never stress about how to avoid dents!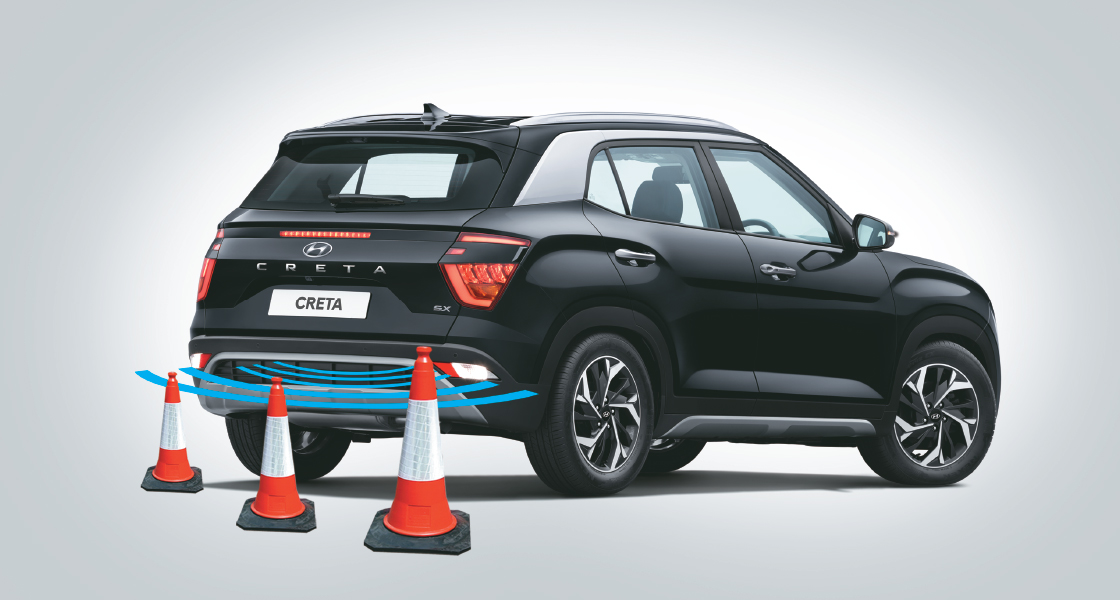 5. Follow me headlamp 
Do you ever park your vehicle and then suddenly realise how dark it is to even walk till your house's doorstep? The follow me headlamp of the Hyundai Creta allows you to keep it on for a limited time after the car is locked during the drive. It helps illuminate the path in dark conditions and helps you safely reach your doorstep. You don't have to worry about the battery draining out, as the car smartly takes care of that!
6. Power window anti-pinch 
There are so many times when we're talking or someone else is, and we get hurt because we absent-mindedly rolled the windows up. Well, this one is a welcome safety feature of the Hyundai Creta. The windows automatically roll down when an obstacle is detected.
7. Seat belt anchor with adjustable height 
Not everyone's built the same height and in conventional vehicles, the seat belt anchor is sometimes either too high or too low for the car occupants. The Hyundai Creta features a height adjustable seat belt to accommodate everyone, and keep them safe and comfortable during the drive. No more of the seat belt cutting into your neck every time you try to adjust it.
8. Electrochromic mirror (ECM) 
Driving in the night or in dark conditions can be challenging. What worsens it further, are the glares from other vehicles driving behind you. The night mode of the electrochromic mirror reduces the glare of the vehicles behind, ensuring you can use the mirror more effectively to drive safely at night. Hyundai is constantly improving not just their vehicle design for convenience and a great driving experience, but also the safety it offers to everyone. With these new safety features of the Hyundai Creta, they have already proven how important road safety is to them.
Want to know more about the Hyundai Creta features?
Visit us for a test drive and we'll walk you through it all. Book test drive.